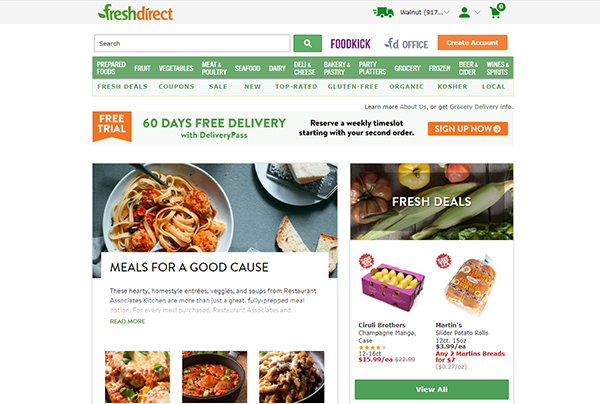 FreshDirect makes online grocery delivery and shopping fast and easy. Order the best of seasonal farm fresh food, great local finds, quick meal solutions, incredible new products and exclusives, and all of your favorite grocery brands.
Get Free Delivery for 60 Days. Unlimited Free Deliveries.
Any 2 varieties for $1.5 of Friskies.